A Guide To Cancer Diets: Battling Cancer With Nutrition
Eating a healthy, balanced diet helps give your body the nutrients, calories, and strength it requires to fight off diseases.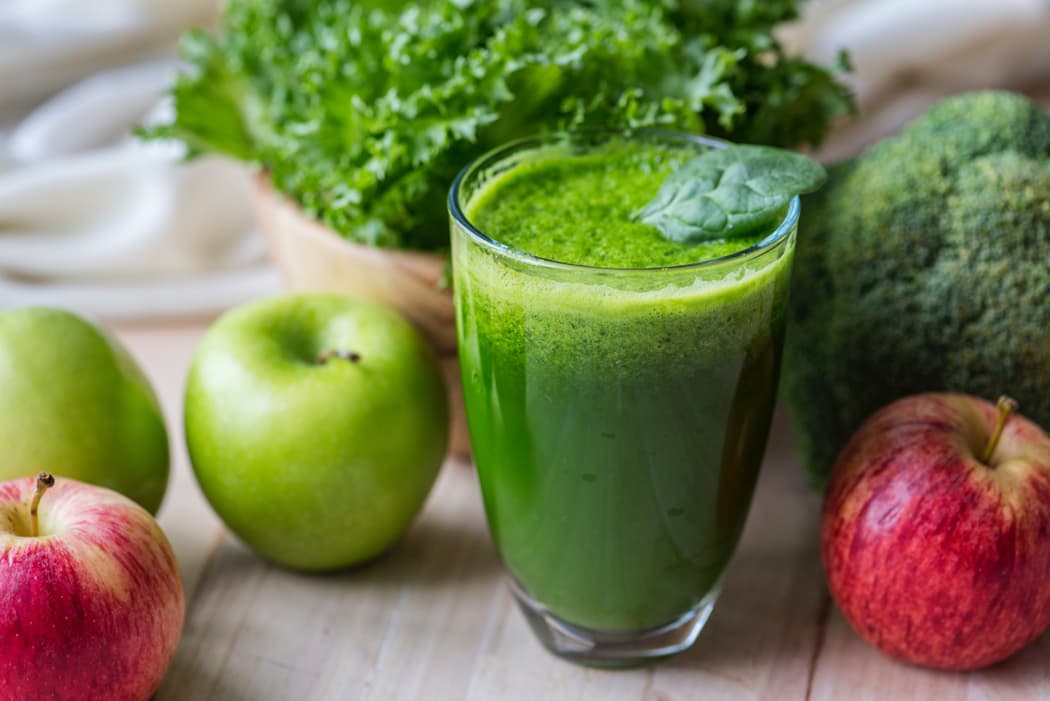 When you're in good health, eating enough food and getting the nutrients you need is easy. But when you're battling cancer and undergoing cancer treatment, it can be a bit trickier — especially if you're experiencing cancer side effects.
Everyone should follow a healthy, balanced diet that gives them the nutrients, calories, and strength they need to keep their bodies working as they should. However, during cancer treatment, you may not be able to eat enough or get the nutrients you need to support your body [1]. You might need to make some changes to your diet to help maintain a healthy weight, help tackle appetite problems, and alleviate any side effects [1].
In this guide, we discuss the importance of diet for cancer patients and examine some diets that may be useful if you have cancer, as well as take a closer look at other diets that claim to 'reverse' cancer.
Why is your diet important if you have cancer?
What you eat is particularly important if you have cancer 1. Cancer and cancer treatments can change how your body tolerates and absorbs nutrients, so you may need to change what you eat 1.
Depending on the type of cancer you have and your treatment plan, your unique nutritional needs may vary 2. Your cancer care team can advise on the best way to meet your nutritional goals.
A healthy diet contains important nutrients, including proteins, carbohydrates, fats, vitamins, and minerals 3. These nutrients may strengthen your body to help it fight cancer 3.
Maintaining good nutrition when starting cancer treatment may help you 3:
Sustain energy and strength
Stay within a healthy weight range
Tolerate the side effects of cancer treatment
Reduce the risk of infection
Recover more quickly
In addition to eating well, it is vital to drink enough water each day 4. Water makes up two thirds of your body, and all the cells in your body need water to function 4. If you have diarrhea or vomiting, you have a higher risk of becoming dehydrated, then greater attention to water replacement may be necessary to replace the fluids that were lost 4.
Side effects of cancer when eating
Both cancer and cancer treatments can have side effects that result in changes to your usual eating habits and loss of appetite 5, 6.
Side effects affecting appetite may include 6:
Trouble swallowing
Feeling full without eating
Depression
Dehydration
Pain
Nausea or vomiting
Constipation or diarrhea
Changes to your smell or taste
Some tumors even release certain types of hormones that affect the way your body recognizes hunger 6.
Your care team will have management tools and tips to help with these side effects and make eating more enjoyable again 6. They may suggest oral nutrition supplementation — using a high-protein high-calorie drink to help you to get the nutrients you need.
For more information, visit our page on cancer side effects.
Diets for cancer patients
Not only does a healthy, balanced diet have the potential to lower the risk of cancer 7, but changes to your diet can help to support your body during cancer and cancer treatment.
Some research shows that certain types of cancer may respond to different diets and nutrients 8.
My Cancer, My Nutrition has a variety of useful dietary tips and advice that can help you find the right nutritional products for you to support you through your journey. Here are a few examples:
Healthy eating & food for lung cancer patients
Supporting your health: prostate cancer diet tips
Eating well for breast cancer
Colon cancer diet advice
Pancreatic cancer diet and nutrition guidelines
Eating better with liver cancer
Your healthcare team will be made up of a number of healthcare professionals, including dietitians and nutritionists, that can assist with your cancer treatment and recovery. They will work with you (or your caregiver) and the rest of your team to help manage and monitor your diet during and after treatment.
While no superfood or diet can actually cure cancer, research indicates that some nutritional products may have cancer-fighting properties, and specific diets may help to target certain types of cancer 8, 9.
Diets that researchers have examined for cancer patients include the ketogenic, vegan, alkaline, and macrobiotic diets. We'll look at these diets in more detail below.
Ketogenic diets and cancer
A ketogenic diet is a high-fat, low-carbohydrate diet 1. There are different variations of the ketogenic diet, but the most common are made up of 70% fat, 20% protein, and 10% carbohydrates 10.
By replacing carbohydrates in the diet with fat and protein, your body enters a metabolic state called 'ketosis' 10. Ketosis occurs when your liver transforms fat into ketones to use for fuel rather than carbohydrates 10. This changes the way your body's metabolism works, reducing your blood glucose levels 10.
As nearly all cancer cells require carbohydrates or blood glucose to grow, some early research suggests that the ketogenic diet (when used in conjunction with other treatments) may help prevent cancer cells from thriving as a result 10, 11. However, more evidence is needed to support this further 10, 11.
A ketogenic diet isn't suitable for everyone. If you're living with cancer, you should always speak with a healthcare professional before trying a ketogenic diet 10.
Vegan diet and cancer
A vegan diet (also known as a plant-based diet) excludes anything that comes from an animal, including eggs, dairy products, and even honey 12. A healthy vegan diet may contain the below foods 12:
Fruits
Vegetables
Legumes, such as beans, peas, and lentils
Nuts and seeds
Bread, rice, and pasta
Vegetable oils
Dairy alternatives, such as soy milk, almond milk, and coconut milk
Of course, no single food can protect you against cancer. However, some research suggests that a whole foods plant-based diet may help lower the risk of several cancers 13. Studies indicate that people who eat vegan diets have the lowest rates of cancer, especially cancers typically found in women 14. Vegetarians also have a lower risk of gastrointestinal cancers when compared with people who eat meat 14.
Plant-based foods may decrease the risks of cancer in a number of ways 15, such as:
Producing phytochemicals that could protect cells from damage and reduce inflammation
Boosting fiber consumption, which may reduce the risk of breast cancer and colorectal cancer
Containing fewer calories, meaning people are less likely to be overweight or obese, which are risk factors for cancer
Vegan diets are typically rich in various essential nutrients, high in fiber, and low in saturated fat. As such, they are safe to eat during your cancer treatment 14, 15.
However, there's little evidence that switching to a vegan diet will improve the side effects of cancer treatment 3. There is also a risk of inadequate vitamin, mineral, and protein intake if you don't actively choose nutrient-rich plant-based foods — and where necessary, supplements — to fill your diet 16.
Alkaline diet and cancer
An alkaline diet is based on the theory that different types of foods can alter the pH balance of your body and blood 17. However, there's no evidence to suggest that this is possible 18.
Advocates of the alkaline diet also claim that excess acid in the body contributes to many conditions, including cancer, and that eating nutritional products that "alkalize" the body helps prevent cancer 17, 18.
The alkaline diet identifies the following foods as either alkaline, neutral, or acidic 17:
Alkaline pH 7.1–14.0: fruits, vegetables, nuts, and legumes
Neutral pH 7.0: starches, sugars, and natural fats
Acidic pH 0.0–6.9: meat, poultry, fish, grains, eggs, and alcohol
The diet was originally formulated to prevent kidney stones and urine infections, as the foods you eat can change the pH of your urine. However, no research indicates that nutritional products change the pH of the rest of the body 19. On top of this, the kidneys — not diet — are responsible for regulating the pH of the blood 17.
Some people claim that cancer grows in an acidic environment and, as such, alkaline diets can treat or prevent cancer. However, there is no direct link between body pH and cancer (cancerous cells can grow in body tissue with an alkaline pH of 7.4) 20. And while tumors can grow more quickly in acidic environments, the cancer cells themselves create the acidic environment — not the other way around 21.
There is no scientific evidence that the alkaline diet prevents cancer or affects body pH levels 17. And while eating a diet rich in fruits and vegetables while avoiding processed food does have its benefits, many foods that are listed as acidic in the diet — such as whole grains, beans, and carrots — are also good for you, and should also be consumed as part of a healthy, balanced diet 1, 18.
Macrobiotic diet and cancer
The macrobiotic diet was developed by Japanese philosopher George Ohsawa in the 1920s, following the idea that people can live in harmony with nature by eating a healthy diet 22. Ohsawa also believed that the diet could cure serious health conditions, such as cancer 22.
The macrobiotic diet aims to avoid food containing toxins and be minimally processed; it is primarily vegetarian, but some people eat limited amounts of organic meat and fish 22. The diet consists of the following types of foods 22, 23:
40–60% whole grains (such as brown rice, barley, oats, and buckwheat)
20–30% vegetables (locally grown and organic)
5–10% legumes (such as beans, chickpeas, and lentils) and sea vegetables (such as seaweed)
People on the macrobiotic diet also occasionally consume small amounts of white fish, fruits, and seeds and nuts 22, 23. Eating dairy products, red meat, coffee, eggs, and sugar is discouraged 24.
As a low-fat, high-fiber, and mainly vegetarian diet, the macrobiotic diet may be helpful for people with high cholesterol or heart disease 23. It may also lower the risk of cancers connected with a high-fat diet 22.
Research on women following a macrobiotic diet found that they had slightly lower estrogen levels than other women 23. It has been suggested that this may indicate a lower risk of estrogen-related breast cancer, but there is currently no strong scientific evidence that a macrobiotic diet directly decreases the risk of breast cancer 23, 24.
Following a strict macrobiotic diet that contains no animal products during cancer treatment may not give you enough 24:
Protein
Calcium
Iron
Vitamin B12
Vitamin D
Minerals
If you are receiving cancer treatment, speak with your doctor before trying the macrobiotic diet 22. A macrobiotic diet is not a substitute for conventional cancer treatment, and much more research is needed on the macrobiotic diet and how it affects health 22. A limited diet can have serious harmful effects on your health 22.
Can diets reverse cancer?
No diet, drink, vitamin, or superfood can reverse cancer 25. Cancer is generally caused by multiple factors such as 25:
Family history
Genetic disorders
Lifestyle choices
Environmental factors
Exposure to certain viruses
Switching diets or eating more nutrient-dense foods will not cure cancer 25. However, scientific evidence supports making dietary and lifestyle changes to help reduce your chance of developing cancer in the first place, as well as keep you strong and healthy 7.
Cancer prevention guidelines recommend you do the following to reduce the likelihood of developing cancer 26:
Keep your weight within a healthy range: Increased body fat is associated with cancers of the breast (postmenopausal), colorectum, esophagus, pancreas, liver, and kidney
Be physically active every day: Physical activity may protect against colon, breast, and endometrial cancers
Eat vegetables, fruits, whole grains, beans, and lentils daily: Eating whole grains, fiber, and vegetables may protect against colorectal cancer and weight gain, overweight, and obesity that contribute to other cancers
Limit fast foods: Limiting processed foods high in sugar, fat, and starches helps control calories and prevent body fatness that causes many cancers
Limit red and processed meat: Consumption of red or processed meat may cause colorectal cancer. However, meat can be a valuable source of protein, iron, vitamin B12, and zinc
Drink water and unsweetened drinks: Drinks sweetened with sugar may cause weight gain, overweight, and obesity
Avoid alcohol consumption: Alcoholic is linked to several cancers, including mouth, pharynx, larynx, esophagus, breast, colorectal, liver, and stomach
Although plant-based diets may reduce cancer risk, doctors don't always recommend changing to a plant-based diet for cancer patients. Meat can be a valuable source of nutrients, which can help the body function and help repair during cancer treatment 26.
After-treatment cancer diet
After your cancer treatment finishes, you may get your appetite back. Some eating issues, such as changes in taste and smell and weight loss, may last slightly longer.
Eating well can help you to regain strength, improve how you feel, and rebuild tissue. To eat well, you should include a variety of fruits, vegetables, and whole grains in your diet by 27:
Consuming more than 2.5 cups of fruits and vegetables daily
Selecting healthy fats to eat, such as omega-3 fatty acids found in oily fish and nuts
Choosing proteins low in saturated fat, such as lean meats, fish, nuts, seeds, eggs, and legumes
Consuming healthy sources of carbohydrates, including whole grains, fruits, vegetables, and legumes
Drinking alcohol in moderation or avoiding it altogether
Doctors today still do not know whether particular diets or nutrients can prevent cancer from coming back 27. Studies looking at diets containing specific fruits and vegetables or low-fat diets have had mixed results. However, most dietary guidelines recommend a varied diet, with plenty of fruits and vegetables 27.
Getting help with your diet
If you have concerns about your diet or are thinking of trying a new diet, consult a doctor or dietitian for advice. They can provide you with information about:
Any eating problems you may experience during cancer treatment
How to manage eating problems
Any dietary changes you need to make
Medicines that can help with eating problems
The best foods and drinks to have during cancer treatment
Whether you require any vitamin, mineral, and dietary supplements
Ways to get enough calories and protein when you don't feel like eating
If you have any questions about cancer and diets, visit our contact us page for further information. Alternatively, you can visit our cancer nutrition page for the latest guidance and advice to help you through your journey.
Sources