How is the Nutritional Recovery of Cancer Patients Carried out?
Nutritional recovery aims to prevent and treat malnutrition, boost the immune system, speed up recovery after surgeries, reduce hospital length of stay and improve response to cancer treatment in general.1,2 Learn about the stages of nutritional recovery.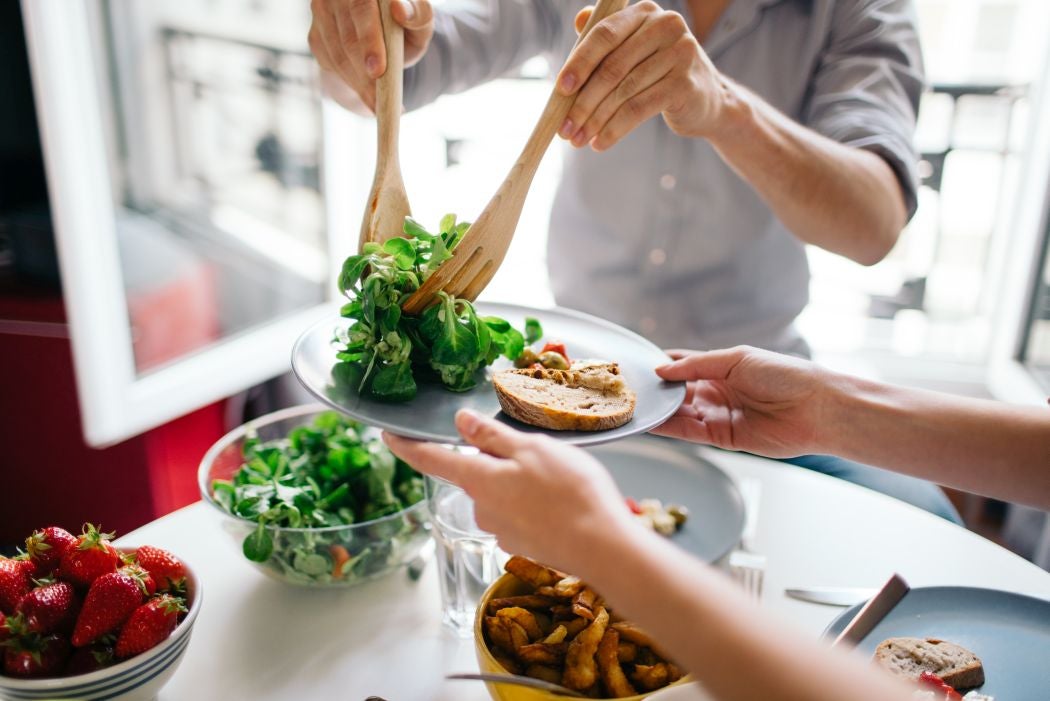 Nutritional therapy is an approach used by doctors and nutritionists
Whether it's conducted at home or in the hospital, nutritional therapy consists of a series of processes intended to assess patients' nutritional status and determine what their bodies need to function or recover. It can be divided as follows:1
Nutritional screening - A quick stage to assess the risk of malnutrition (low, moderate or high). Each hospital or clinic has their own policy, but they usually check if there is weight loss (and how much), and whether food intake is enough for individual needs. Some of the most common methods are:1
STRONG Kids (for children and teenagers) - Considers clinical evaluation, whether there's any high-risk disease or major surgery, recent nutritional intake and weight loss or insufficient gain.1
Nutritional Risk Screening (NRS) - Looks at body mass index, weight loss three months prior, whether there has been a food intake decline in the previous week and whether health is severely compromised.1
Malnutrition Universal Screening Tool (MUST) - This method's approach is to assess body mass index, weight loss percentage in the previous three to six months and dietary pattern.1
In case there's a low risk for malnutrition, patients are submitted to other screenings throughout treatment. If there is a risk, nutritional assessment should be taken further for a nutritional therapy implementation.1
Nutritional assessment of the patient - A series of detailed criteria are used to determine patients' level of nutritional risk and choose the best way to improve their nutritional status. In general, the risk criteria are:2
In adults2
An intake of less than 60% of nutritional needs;
Changes in the gastrointestinal tract;
Other existing diseases;
Ongoing infections;
In children and adolescents2
A weight loss of more than 5% compared to before the disease;
A nutritional intake of less than 70% of daily recommendations for three to five consecutive days;
Other existing diseases;
Ongoing infections;
Changes in the gastrointestinal tract.
The elderly2
High percentage of weight loss;
A food intake of less than 60% of the patient's needs for five consecutive days or more;
Total serum cholesterol <160 mg/dl.;
Gastrointestinal tract symptoms;
A mouth, pharyngeal (throat), laryngeal, esophageal, abdominal or lung tumor;
Radiotherapy, surgeries and/or chemotherapy on the head, neck, chest and/or abdomen areas.
Nutritional needs calculation - It'll be based on age, nutritional assessment results, disease stage, the person's health condition and reported symptoms. People who need to gain muscle mass or weight should consume a higher daily number of calories and proteins. The elderly and children with malnutrition and weight loss require special attention and should have their daily nutritional needs reviewed by a nutritionist.1
Indication of nutritional therapy - In case doctors and/or nutritionists come to the conclusion that the patient is consuming less than what they need to regain or maintain weight, an appropriate nutritional therapy might be recommended. They are divided into three types:2
Oral nutritional therapy - Aims at providing the necessary amounts of calories, proteins, water, vitamins and minerals through eating and taking supplements.1 This is usually the first option because it's more natural, and both handmade and industrialized oral supplements are accepted.2
Enteral nutritional therapy - This method is recommended when patients cannot ingest solid food or reach more than 60% of their daily nutritional needs for more than three consecutive days. Patients have a probe inserted in their stomach or small intestine to completely or partially provide them nutrients. Enteral nutrition supplies everything: vitamins, minerals, proteins, fats, carbohydrates and water.3
Parenteral nutritional therapy - It's advised in case there's any issue in the gastrointestinal tract, such as wounds, obstruction and insufficiency, or when the patient is malnourished 24 to 72 hours after starting enteral therapy. Nutrients are provided intravenously in this method.3
For the recovery to happen as quickly as possible, it's important that there's communication and cooperation between family members/caregivers and the health care team.
References:
1 - Brazilian Ministry of Health. Manual of nutritional therapy on specialized hospital care in the context of the Brazilian Health System (SUS/Brazil) ("Manual of nutritional therapy in specialized hospital care within the scope of the Unified Health System"). Available at: http://bvsms.saude.gov.br/bvs/publicacoes/manual_terapia_nutricional_atencao_hospitalar.pdf. Access on: November/2019.
2 - (Brazilian) National Cancer Institute ("Instituto Nacional de Câncer"). National Consensus on Oncology Nutrition ("Consenso Nacional de Nutrição Oncológica"). Available at: https://www.inca.gov.br/sites/ufu.sti.inca.local/files//media/document//consenso-nacional-de-nutricao-oncologica-vol2-2011.pdf. Access on: November/2019.
3 - Hospital das Clínicas of the Federal University of Goiás. Enteral and Parenteral Nutritional Therapy Protocol by the Nutritional Support Commission ("Protocolo de terapia nutricional enteral e parenteral da Comissão de Suporte Nutricional"). Available at: http://www2.ebserh.gov.br/documents/222842/1033900/Manual+de+Nutricao+Parenteral+e+Enteral.pdf/98898f78-942a-4e5e-93be-4e13c63ee8cd. Access on: November/2019.