The Cancer Patient's Caregiver May Need Help Too
There are several options of intervention that can bring positive results for both the caregiver and the patient. 2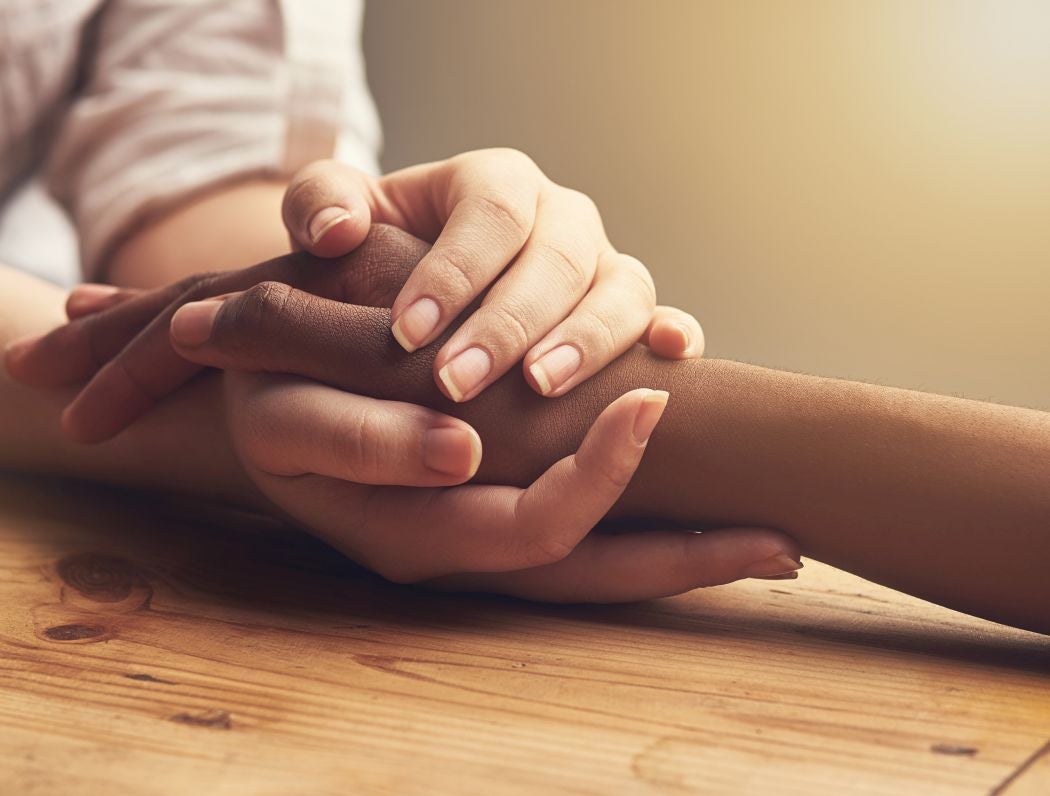 It is quite common for a friend or relative to take responsibility and become the caregiver of the cancer patient. While this brings several practical and economical benefits to both the sick person and those who live with them, some measures may be necessary to lessen the informal caregiver's burden and improve their quality of life. 1,2
What are the emotional impacts on the cancer patient's caregiver?
Sometimes, the cancer patient's caregiver creates more expectations than what they are able to meet, which can bring negative psychological consequences. These may include anxiety, depression, and even post-traumatic stress disorder, which can affect the quality of care they provide to the person with cancer and even their ability to provide care. 2
On the bright side, caring for someone can have positive psychological outcomes for the caregiver. For example: 2
Building closer relationships with people;
Having more empathy;
Giving life more value and having greater clarity about its priorities;
Keeping healthier habits;
Having more faith.
How is it possible to make the cancer patient's caregiver feel less overwhelmed?
There are several types of interventions that can help reduce the burden on the informal caregiver. Some of them are:
Cognitive Behavioral Therapy (CBT) - this therapy is based on the concept that the way someone feels and reacts to a situation is determined by the person's perception of it. So, the goal is to help manage one's thoughts, feelings and reactions.3
Couples Therapy and Family Therapy - the couples therapy goal is to develop the ability to solve problems together, respecting each one's individuality4 and improving the relationship.2 Family therapy focuses on the families overall, and on the complexity of family relationships, considering their characteristics and context,5 and the objective is to improve the relationship of the family as a whole.
Interpersonal therapy (IPT) - also known as psychotherapy, its goal is to have the person identify, understand and give meaning to their conflicts, correct the misconceptions they have of themselves and the environment that surrounds them, and improve their interpersonal relationships.6
Psychoeducation - the use of psychological and pedagogical resources to teach the caregiver and the patient about the health problem and its treatment.7 It addresses information regarding diagnosis, prognosis, coping, self-care, impact on the partner and the family, rehabilitation, etc.
Each of these methods benefits not only the caregiver, but also the person with cancer. According to recent studies, these interventions help reduce the psychological consequences of caring burdens, and may bring some positive results, such as:
Development of the caregiver's knowledge and ability to provide assistance; 2
Less depression, anxiety, and distress for both caregiver and patient; 2
Better practical support for the patient; 2
Improvement in the caregiver's self-efficacy, that is, in their belief that they are capable of fulfilling certain tasks; 2
More quality of life for both, since these are associated with better mental health. On the other hand, emotional distress and decreased patient performance are associated with a quality of life decline.8
References:
1 - Sales CA, Matos PCB, Mendonça DPR, Marcon SS. Taking care of a relative with cancer: the impact on the quotidian of a caretaker ("Cuidar de um Familiar com Câncer: o Impacto no Cotidiano de Vida do Cuidador"). Available in: https://www.fen.ufg.br/revista/v12/n4/pdf/v12n4a04.pdf. Access on: November/2019.
2 – PDQ Informal Caregivers in Cancer: Roles, Burden, and Support. National Cancer institute. Available in: https://www.cancer.gov/about-cancer/coping/family-friends/family-caregivers-hp-pdq. Access on: November/2019.
3 – Wright JH, Basco MR, Thase ME. Basic Principles of Cognitive Behavioral Therapy ("Princípios Básicos da Terapia Cognitivo-Comportamental").
4 – Cosata CB, Wagner A, Delatorre MZ, Mosmann CP. Couple Therapy and Conflict Resolution Strategies: A Systematic Review ("Terapia de Casal e Estratégias de Resolução de Conflito: Uma Revisão Sistemática"). Available in: http://www.scielo.br/pdf/pcp/v37n1/1982-3703-pcp-37-1-0208.pdf. Access on: November/2019.
5 – Machado M. Understanding Family Therapy ("Compreender a Terapia Familiar"). Available in: http://unesav.com.br/ckfinder/userfiles/files/Resenha%20do%20texto.pdf. Access on: November/2019.
6 - Mello MJ. Interpersonal Therapy: a brief and focal model ("Terapia Interpessoal: Um Modelo Breve e Focal"). Available in: http://www.scielo.br/pdf/pcp/v26n2/1982-3703-pcp-37-1-0208.pdf. Access on: November/2019.
7 - Lemes CB, Neto JO. Applying psychoeducation in health ("Aplicações da Psicoeducação no Contexto da Saúde").
8 – Weitzner MA1, Jacobsen PB, Wagner H Jr, Friedland J, Cox C. The Caregiver Quality of Life Index-Cancer (CQOLC) scale: development and validation of an instrument to measure quality of life of the family caregiver of patients with cancer. Available in: https://www.ncbi.nlm.nih.gov/pubmed/10457738. Access in February/2020.