Crucial Points in the Doctor-Cancer Patient Relationship
One of the principles of the doctor-patient relationship is the patient's right to know and decide on everything that involves their health.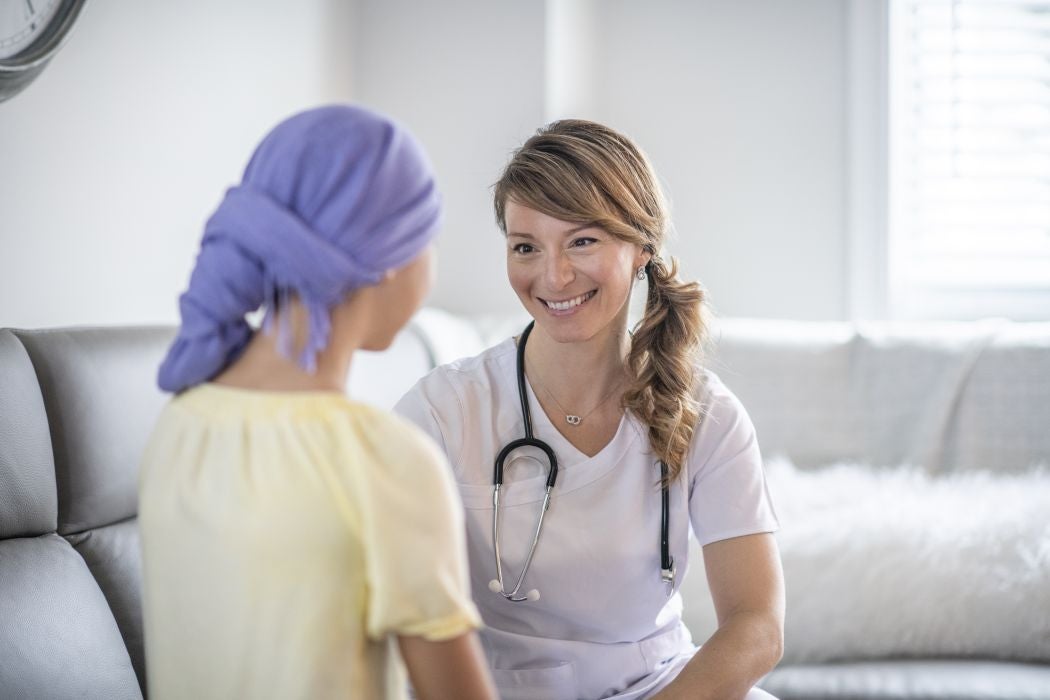 Patients have the right to decide what is best for themselves and their well-being. In order for that to happen, doctors need to provide all the necessary information and not use their authority to impose any limits on this decision. Cancer patients, like any other patients, should be treated thoughtfully and politely by their doctors, who cannot disrespect their dignity or discriminate them for any reason.1
Should doctors tell cancer patients everything?
Doctors should always inform patients how the disease can affect their lives. They are also morally compelled (and often obliged by law) to explain the diagnosis, how the disease is likely to develop, what can happen, the treatment's goals and its risks.1
Exception - Whenever being informed might cause an emotional impact that harms the patient's health conditions, physicians should talk to their personal representative.1, 5
Can patients refuse treatment?
Yes, they can. The doctor must respect their decision, but ought to inform them about the risks and possible consequences. In case there are any treatments other than what was already discussed, doctors can still offer the alternatives.1
Attention - This usually applies to patients of legal age, capable, lucid, oriented and conscious at the time of decision.2
Exception - When there is a significant health hazard or in emergency situations and those involving an imminent risk of death, doctors can take all possible measures to preserve the patient's life, regardless of consent.2
However, sometimes doctors can choose to withdraw themselves from the case if a patient refuses treatment.2
Exception - In emergency situations and when refusal might bring imminent harm to the patient's health, doctors should treat them regardless of consent.2
What kind of doctor treats cancer patients?
The oncologist is the doctor specialized in treating cancer patients. Therefore, if they weren't the expert initially sought and there is a suspicion or factual cancer diagnosis, they should be referred to and take responsibility for the general approach, patient care and prescription of treatments.3
Along the oncologist, cancer patients' care should include other healthcare workers. The team might also include: nurses, pharmacists, radiologists, surgeons, pediatricians (depending on the patient's age), psychologists or occupational therapists (who take care of physical, psychological, social and behavioral aspects of patients and caretakers4), physiotherapists and nutritionists.3
Honesty - Many patients omit information from the doctor out of shame and fear of being judged. However, doctors need to know about symptoms, health conditions, if their recommendations and guidelines are being followed and even the patient's thoughts and feelings. All of this is vital for the doctor-patient relationship. If the doctor does not have accurate and full information, the recommendations they make - or fail to do so due to a lack of knowledge - may even harm the patient.6
What is palliative care for cancer patients?
The goal of palliative care is not to cure, but to provide comfort, support and symptom management to improve the quality of life of patients and their families. It seeks to identify negative circumstances that can be avoided, relieve pain and manage other physical, social, psychological and spiritual symptoms.7
References:
1 - Brazilian Code of Medical Ethics: CFM Resolution No. 2,217 of September 27, 2018, altered by CFM Resolutions No. 2,222/2018 and 2,226/2019. Available at: https://portal.cfm.org.br/images/PDF/cem2019.pdf. Access on: October/2019.
2 - Brazilian Code of Medical Ethics: CFM Resolution No. 2,232 of July 17, 2019. Available at: https://www.conass.org.br/conass-informa-n-132-publicada-a-resolucao-cfm-n-2232-que-estabelece-normas-eticas-para-a-recusa-terapeutica-por-pacientes-e-objecao-de-consciencia-na-relacao-medico-paciente/. Access on: October/2019.
3 - Jo GOA. The effect of multidisciplinary team care on cancer management. Available at: https://www.ncbi.nlm.nih.gov/pmc/articles/PMC3215542/. Access on: October/2019.
4 - Alves GS, Viana JA, Souza MFS. Psycho-oncology: an ally in cancer treatment ("Psico-oncologia: uma aliada no tratamento de câncer"). Available at: http://periodicos.pucminas.br/index.php/pretextos/article/view/15992. Access on: October/2019.
5 - Borges AO. Doctors' civil liability: considerations about the duty to inform in the doctor-patient relationship ("A responsabilidade civil do médico: considerações sobre o dever de informar na relação médico-paciente"). Available at: https://jus.com.br/artigos/52304/a-responsabilidade-civil-do-medico-consideracoes-sobre-o-dever-de-informar-na-relacao-medico-paciente. Access on: October/2019.
6 - Levy AG, Scherer AM, Zikmund-Fisher BJ et al. Prevalence of and Factors Associated With Patient Nondisclosure of Medically Relevant Information to Clinicians. Available at: https://jamanetwork.com/journals/jamanetworkopen/fullarticle/2716996. Access on: October/2019.
7 - Palliative Care ("Cuidados Paliativos"). (Brazilian) National Cancer Institute ("Instituto Nacional de Câncer"). Available at: https://www.inca.gov.br/tratamento/cuidados-paliativos/. Access on: October/2019.