Is it Possible to Have a Vegetarian Diet During Cancer Treatment?
It's best if patients do not make any dietary changes before talking to their doctor or nutritionist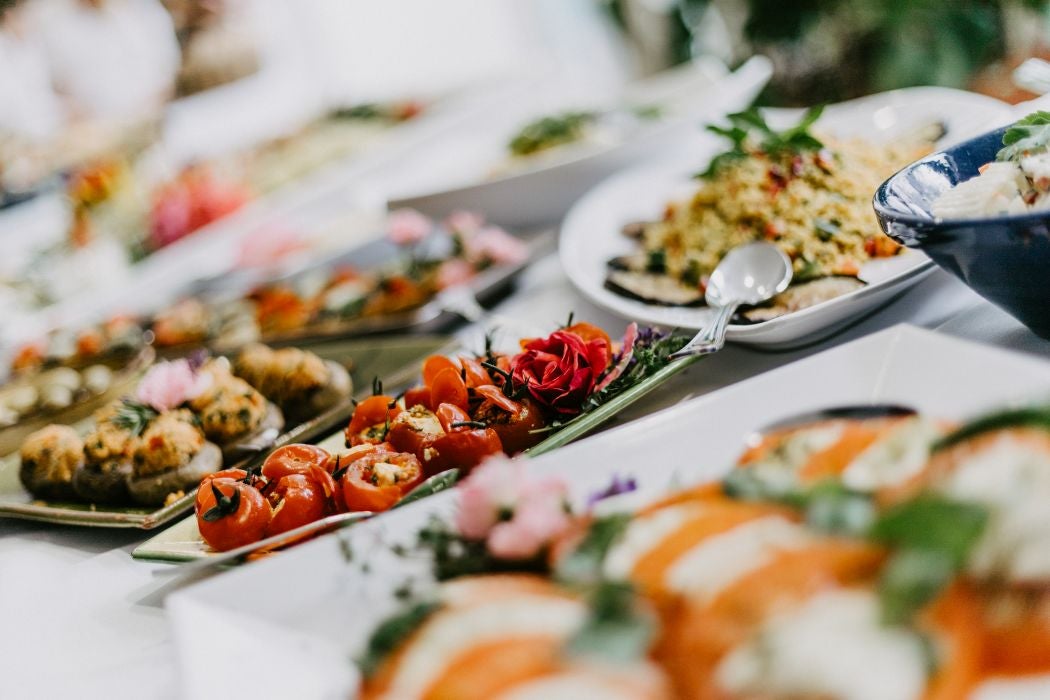 There is no scientific evidence that a vegetarian diet is better or worse than other diets for people going through cancer treatment. In case you are vegan or vegetarian, pay special attention to preventing a calorie or protein deficiency.1
Does a vegetarian diet pose a malnutrition risk?
A vegetarian diet can be healthy and safe for people with cancer as long as it follows some safety principles:1,2
Finding protein alternatives - Replace meat, poultry and fish with other sources of protein. It is not enough to just stop eating certain food items.2 Another possibility is increasing the consumption of a certain food or supplementing it with cereals, grains, seed oils, etc.3
Seeking professional guidance – Make regular appointments with a nutritionist so they can oversee daily menus and recommend practical and healthy recipes according to your personal taste and stage of treatment.1
Abstaining from abrupt changes - Experts advise that, in case the patient is used to eating meat regularly, now is not the best time to become a vegetarian. And the same goes for the reverse situation. That's because treatments such as chemotherapy and radiotherapy can cause changes in taste and swallowing, making the dietary adaptation process even more difficult.1
Special nutritional needs for vegetarians
Some nutrients should be frequently checked in vegetarian and vegan diets as they may have a tendency to be lower. They are:1
Calcium - The recommended daily allowance (RDA) for calcium is 1,000 mg for adults 19–50 years. For the 51–70 years old is 1,000 mg for male , 1,200 mg for female and all adults greater than 70+ years old: 1,200 mg.5
Examples of food items rich in calcium are:4
Chickpeas (105mg per 100g);
Tofu made with calcium sulfate (350mg per 100g);
Almonds (248mg per 100g);
Sardine (167mg per 100g);
Mozzarella cheese (505mg every 100g);
Ricotta cheese (207mg every 100g);
Arugula (160mg per 100g).
Iron - The RDA for iron is 8 mg for males 19–50 years, for females 18 mg, during pregnancy 27 mg , and during lactation 9 mg;
For adults 51+ years is 8 mg.6 The exact amount varies according to health conditions, gender and age.
Examples of food items rich in iron are:4
Sunflower seeds (6.73mg per 100g);
Quinoa (9.25mg per 100g);
Cashew nuts (6mg per 100g);
Sesame seeds (7.78mg per 100g);
Lentils (7mg every 100g);
Chickpeas (6.86mg per 100g).4
Vitamin B12 - The RDA for B12 for adults 19+ years is 2.4 mcg, during pregnancy 2.6 mcg and during lactation 2.8 mcg.7 Vitamin B12 is the only nutrient for which vegetarians may need supplements, unless they eat eggs, milk and dairy products regularly, as the only significant sources are of animal origin. Talk to your doctor or nutritionist so they can assess the need of supplements.4
Nutritious foods for vegetarians undergoing cancer treatment
During treatment, an increased calorie/protein intake may be necessary in order to prevent or recover from muscle mass loss, which can happen due to the tumor's metabolic activity or side effects of the medications/procedures. Additionally, patients usually experience chemotherapy and radiotherapy side effects, such as: dry mouth, mouth ulcer (aphtha), difficulty swallowing, loss of appetite and nausea. Therefore, food items that are highly caloric, easy to swallow and have a pleasant texture are recommended.4
Find out what's your preferred texture in specific food items by preparing them individually. For example, carrots in strips, mashed pumpkin, tofu cut into small cubes, and so on;
Add mashed vegetables and beans to broths, soups and salads to make them more nutrient-rich. You can also do that with fruit on yogurt or toast;
There are instant vegan pudding mixes that are prepared just by adding water. Replace the water with soy or almond milk instead;
Make a habit of upgrading fresh juice and smoothies. Add cereals, tofu or soy/almond milk to them;
Hummus, a paste made from chickpeas, is nutritious and rich in protein and iron. It can be used as spread or served as a side dish with roasted tofu or tempeh, a food prepared by fermenting soy that is common in vegetarian cuisine;
Soy yogurt can be enjoyed with fruit, nuts, cereals, coconut milk and/or peanut butter;4
Make sure to talk to your doctor and/or nutritionist before making any changes to your diet.
References:
1 - The vegetarian resource group. "Vegetarian Diets During Cancer Treatment". Available at: https://www.vrg.org/journal/vj96jul/vj967canc.htm. Access on: December/2019.
2 - American Institute for Cancer Research. Vegetarian and Vegan diets. Available at: https://www.aicr.org/patients-survivors/healthy-or-harmful/vegetarian-and-vegan.html. Access on: December/2019.
3 - The vegetarian resource group. Selecting Menus for Vegan Cancer Patients. Available at: https://www.vrg.org/journal/vj2009issue3/2009_issue3_vegan_cancer_patients.php. Access on: December/2019.
4 - Brazilian Vegetarian Society ("Sociedade Vegetariana Brasileira"). Everything you need to know about the vegetarian diet. ("Tudo o que você precisa saber sobre alimentação vegetariana"). Available at: https://www.svb.org.br/livros/alimentacao-vegetariana.pdf. Access on: December/2019.
5 - Institute of Medicine. Dietary Reference Intakes for Calcium and Vitamin D. Washington, DC: The National Academies Press; 2011.
6 - Institute of Medicine. Food and Nutrition Board. Dietary Reference Intakes for Vitamin A, Vitamin K, Arsenic, Boron, Chromium, Copper, Iodine, Iron, Manganese, Molybdenum, Nickel, Silicon, Vanadium, and Zinc : a Report of the Panel on Micronutrients external . Washington, DC: National Academy Press; 2001.
7 - Institute of Medicine, Food and Nutrition Board. Dietary Reference Intakes for Thiamin, Riboflavin, Niacin, Vitamin B(6), Folate, Vitamin B(12), Pantothenic Acid, Biotin, and Choline. Washington, DC: National Academies Press; 1998.