Energy Smoothie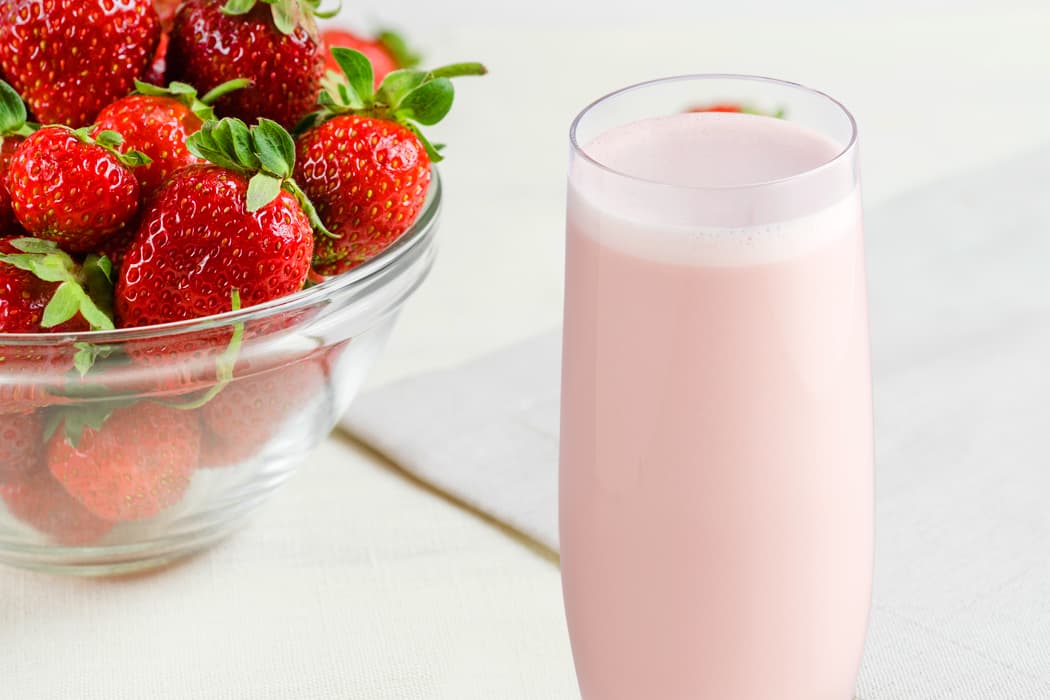 Time: 5 mins - Servings: 1
INGREDIENTS
1/4 cup low-fat yogurt, any flavor

1 scoop Beneprotein®*

1/2 cup milk, soy milk or fruit juice

2 tablespoons wheat germ or ground flax seeds

2 tablespoons Beneprotein®*

1/4 teaspoon vanilla extract

3/4 cup fruit of choice (banana, berries, peaches, mango, etc.)

1 tablespoon honey
DIRECTIONS
Combine yogurt and Beneprotein®* in a small bowl and stir well.

Place yogurt mixture and remaining ingredients in a blender.Mix for 5-10 seconds or until ingredients are well blended.

Serve immediately or cover and refrigerate up to 24 hours.
NUTRITION INFORMATION (approximate)
Amount per serving: Calories 670, Calories from Fat 396, Total Fat 44g, Saturated Fat 6g, Trans Fat 0g, Cholesterol 15mg, Sodium 120mg, Total Carbohydrates 49g, Dietary Fiber 5g, Sugars 39g, Protein 24g, Vitamin D 1mcg (6%), Calcium 331mg (25%), Iron 1mg (6%), Potassium 566mg (10%)
*Please be sure to share this recipe with your HCP and/or dietician for their review in line with their dietary recommendations.
Smoothie may become thick over time when held in the refrigerator. Thin with additional milk or juice until desired consistency is achieved. Refer to this article for safety tips on food handling.