Protein Pancakes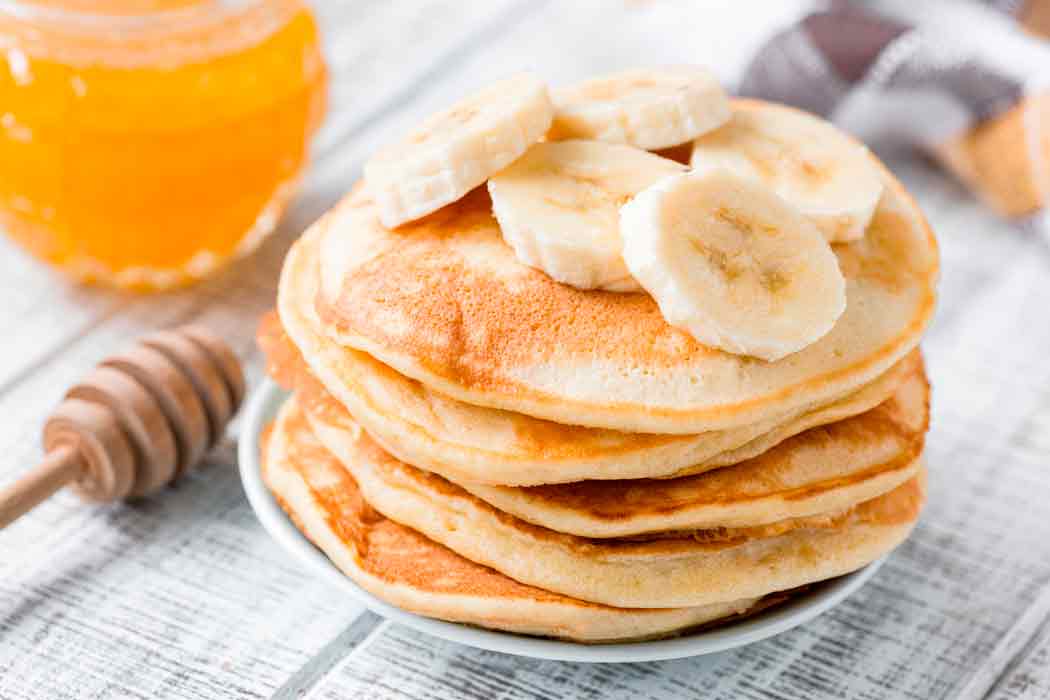 Time: 15 mins - Servings: 3
INGREDIENTS
1 cup rolled oats

1 banana

2 eggs

1/2 cup egg whites

4 teaspoons baking powder

Pinch of salt

Pinch of cinnamon

2 scoops Beneprotein®* Instant Protein Powder

2 tablespoons flax meal
DIRECTIONS
Place all of the ingredients in the blender and blend on medium-low speed until well combined.

Heat a large non-stick skillet or griddle over medium-high heat. Add the batter in small circles. You should end up with 6 pancakes. Cook for about 2-3 minutes on one side. When the edges start to look dry, flip and cook for another 1-2 minutes on the other side.

Serve immediately. Add additional toppings if desired.
NUTRITION INFORMATION (approximate)
Amount per serving: : Calories 240, Calories from Fat 63, Total Fat 7g, Saturated Fat 1.5g, Trans Fat 0g, Cholesterol 125mg, Sodium 830mg, Total Carbohydrates 31g, Dietary Fiber 5g, Sugars 6g, Protein 17g, Vitamin D 1mcg (6%), Calcium 406mg (30%), Iron 3mg (15%), Potassium 392mg (8%)
*Please be sure to share this recipe with your HCP and/or dietician for their review in line with their dietary recommendations.
Suggested toppings: fresh fruit, a dollop of Greek yogurt or peanut butter