Super Scrambled Eggs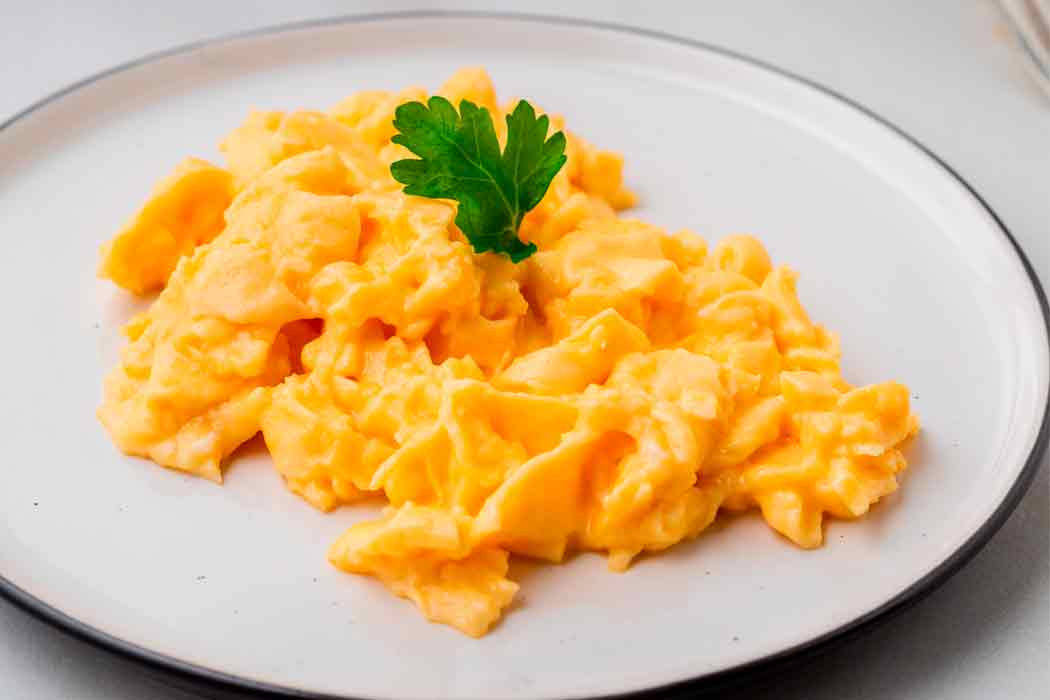 Time: 5 mins - Servings: 1
INGREDIENTS
2 eggs

1 tablespoon milk

1 scoop Beneprotein®*
DIRECTIONS
Combine eggs, milk and Beneprotein®* in a microwave safe container and stir well. Heat in microwave for 1-2 minutes or until eggs are cooked.

Serve immediately.
NUTRITION INFORMATION (approximate)
Amount per serving: Calories 480, Calories from Fat 387, Total Fat 43g, Saturated Fat 6g, Trans Fat 0g, Cholesterol 375mg, Sodium 170mg, Total Carbohydrates 1g, Dietary Fiber 0g, Sugars 1g, Protein 20g, Vitamin D 2mcg (10%), Calcium 173mg (15%), Iron 2mg (10%), Potassium 158mg (4%)
*Please be sure to share this recipe with your HCP and/or dietician for their review in line with their dietary recommendations.