Can Cancer Treatment Affect Fertility?
After the diagnosis, doctor and patient should talk about how treatments could affect fertility and possible ways to preserve it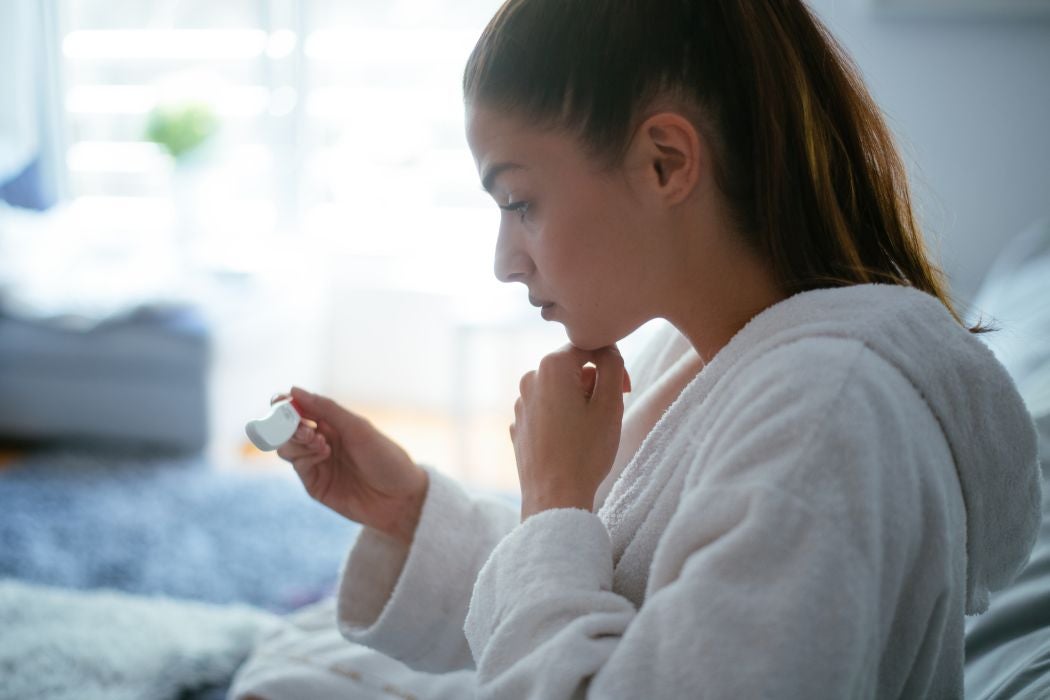 Cancer treatments may affect fertility in different ways, perhaps by causing damage to eggs, sperm and reproductive system organs, hormonal changes or making the uterus unable to maintain a pregnancy. However, there are solutions that allow men and women to preserve fertility. Learn more about them and in which cases they are recommended.1
How Cancer Treatment Affects Fertility
Chemotherapy
Men - Some types of medication may reduce or cease sperm production in male adults, which could be temporary or permanent, depending on how intense the treatment is. In children, chemotherapy may be harmful for cells in formation.2,3
Women - There may be damage to eggs and ovarian follicles, structures in the ovaries where eggs and sex hormones are kept. Chemotherapy could also make menstrual cycles irregular or prevent females from menstruating (having their periods). Sometimes women start menstruating again after treatment, but that does not mean they are fertile. A fertility specialist needs to be consulted to assess each case. Another possible consequence is early menopause, especially in girls who go through chemotherapy before puberty and women who start menstruating again after treatment.4
Radiotherapy
Men - The radiation used to destroy cancer cells may affect the testicles, pelvic area and pituitary gland. These are responsible for producing sperm and testosterone, the main sex hormone in males, so treatment can reduce production.2,3
Women - As well as inducing early menopause, high doses of radiation in the abdomen or pelvic area may destroy some or all eggs, leading to infertility. If the pituitary gland area is affected, there may occur changes in the production of female hormones through the ovary. Additionally, if there is scarring on the uterus due to the treatment, the organ's ability to expand during pregnancy may be limited, increasing the risks of a miscarriage.4
Hormone therapy
Men - This type of treatment is generally used to fight prostate cancer and may reduce sperm production, but it tends to go back to normal after the treatment ends.2,3
Women - Effects on female fertility still need to be studied, but there may be a temporary ovulation obstruction if they induce menopause.4
Immunotherapy
Men - Effects of this type of treatment on male fertility are still unknown.2,3
Women - There are not many studies on the effects of immunotherapy on fertility. However, some drugs are known to be able to cause ovarian insufficiency (sometimes irreversibly), and fetus malformation in case of pregnancy during treatment.4
Surgeries
Men - The surgical removal of both testicles permanently ceases sperm production. Other surgeries, such as for prostate, bladder, large intestine, spinal or rectal cancer, may cause nerve damage and make a man unable to ejaculate depending on how they are performed and the size of the tumor to be removed.2,3
Women - Infertility occurs when the uterus or both ovaries are removed.4
Types of treatments to preserve fertility in cancer patients
After being diagnosed, the patient that wants to have children should talk to their doctor about ways to preserve fertility. The best time to decide on preservation methods is before treatment begins. The doctor will determine which procedures are feasible according to the patient's health conditions and cancer stage, since some of them have be done before treatment starts.3
Fertility preservation in male patients
Sperm freezing - Several samples of the patient's semen are collected and frozen at -196 ºC (-320,8 ºF) indefinitely. The sperm can later be thawed and used for artificial insemination or in vitro fertilization.5
Testicular tissue cryopreservation - When the amount of sperm in the semen is inadequate, some samples can be found on the testicles' skin. So the doctor makes a biopsy and the tissue is frozen for future use.5
Fertility preservation in female patients5
Egg freezing - To induce ovulation, the patient goes through a hormonal treatment that may last between 10 and 20 days. The eggs are harvested from the ovaries and frozen for future use in artificial insemination or in vitro fertilization.
Ovarian tissue freezing - This is an alternative for patients who cannot undergo the hormonal treatment that induces ovulation. In a minimally invasive surgery, called laparoscopy, part of the ovaries is removed and frozen until a decision is made to put it back. However, this technique still has low effective results.
In vitro fertilization - The egg is harvested and fertilized with sperm from a partner or donor, generating an embryo, which will be frozen indefinitely. It's the option with the highest success rates of pregnancy.
Ovarian transposition - In order to prevent them from being damaged by radiotherapy, the patient's ovaries are placed behind the uterus or another safe place during the treatment.
Is it possible to preserve the fertility of children and teenagers with cancer?
Treatments, especially chemotherapy and radiotherapy, can impair egg and sperm production and even permanently damage organs from the reproductive system in children and adolescents. Teens who have already gone through puberty may have their fertility preserved by freezing eggs and sperm like with adults.6
However, fertility preservation in teenagers who have not yet undergone puberty is more difficult. It is not possible for boys because they haven't started producing sperm yet. For girls, it's possible to remove and freeze parts of the ovary for future use, but surgery is required and the procedure is still considered experimental.6
Any procedures for preserving fertility in minors depend on their parents' or guardians' consent. It's important discuss all the details, needs and risks involved with the doctors.6
References:
1 - Paulista Institute of Gynecology and Obstetrics ("Instituto Paulista de Ginecologia e Obstetrícia"). Fertility preservation for oncologic patiens (sic). Available at: https://www.ipgo.com.br/wp-content/uploads/2011/07/medidafinal.pdf. Access on: October/2019.
2 - National Cancer Institute. Fertility Issues in Boys and Men with Cancer. Available at: https://www.cancer.gov/about-cancer/treatment/side-effects/fertility-men. Access on: October/2019.
3 - Northwestern University/Oncofertility Consortium. Men and cancer. Available at: http://oncofertility.northwestern.edu/resources/homens-e-c%C3%A2ncer. Access on: October/2019.
4 - Journal of Clinical Oncology. Female reproductive health after childhood, adolescent, and young adult cancers: Guidelines for the assessment and management of female reproductive complications. Available at: https://ascopubs.org/doi/10.1200/JCO.2012.43.5511. Access on: October/2019.
5 - Brazilian Journal of Hematology and Hemotherapy ("Revista Brasileira de Hematologia e Hemoterapia"). Fertility preservation for oncologic patiens (sic). Available at: http://www.scielo.br/scielo.php?script=sci_arttext&pid=S1516-84842008000500014%20. Access on: October/2019.
6 - Journal of Clinical Oncology. Fertility Preservation for Patients With Cancer: American Society of Clinical Oncology Clinical Practice Guideline Update. Available at: http://oncofertility.northwestern.edu/sites/oncofertility/files/legacy_files/asco_guideline_update.pdf. Access on: October/2019.